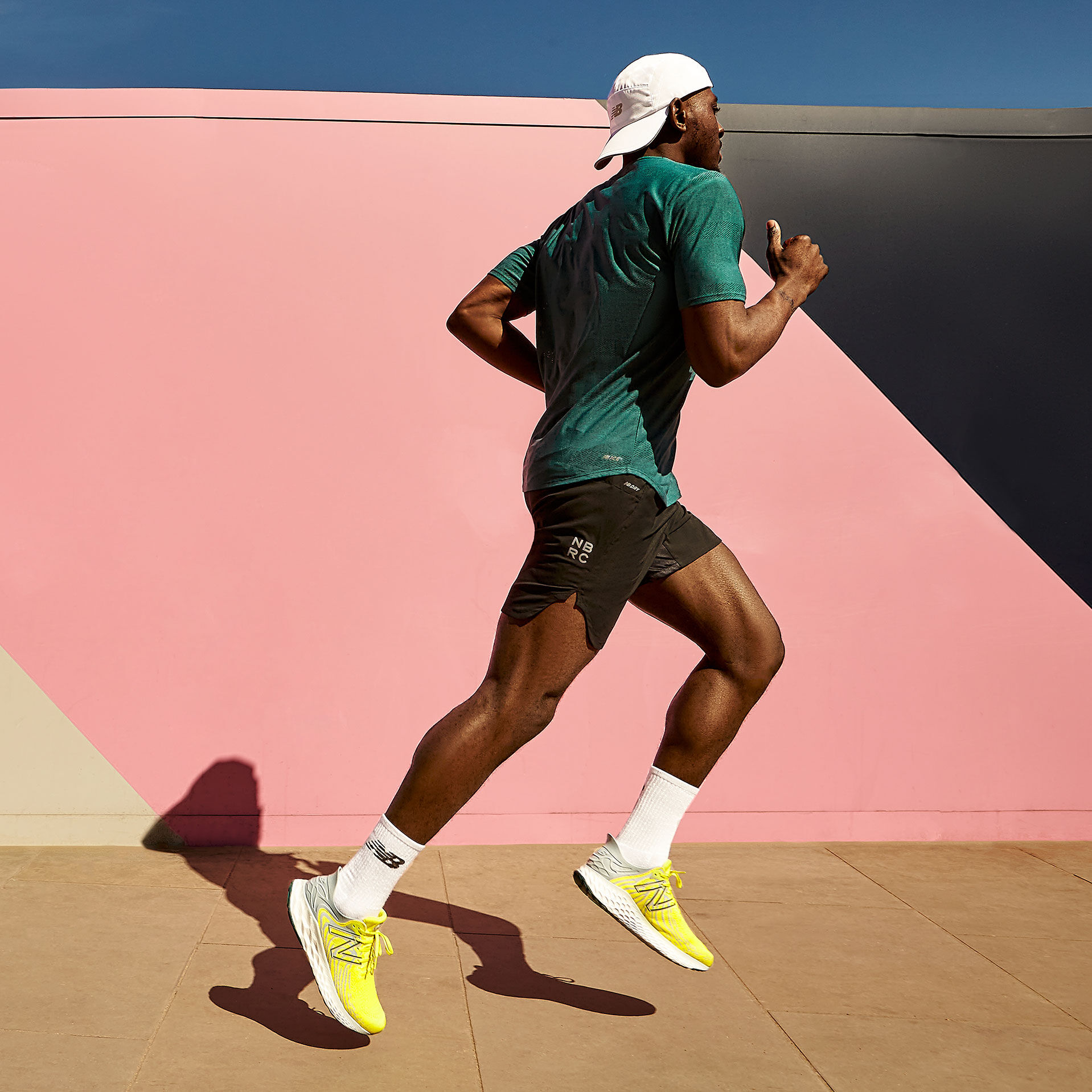 Run for Mental Fitness
Running doesn't just increase your physical fitness, it also supports your mental fitness. In fact, running has proven benefits for reducing stress, depression, and anxiety, while boosting memory and ability to learn.
a sense of achievement
Whether you run for 10 minutes or 10 kilometres, after challenging yourself to get out for a run you're sure to feel proud and accomplished.
"Running gives me a sense of purpose and achievement that I don't get from anything else. I always feel better after a run, which I think comes from being outside, working hard, and clearing my head."
– Ellie Pashley, NB Olympian
social connections
Running is a social sport and offers an opportunity to connect and build friendships during training sessions or post-run recovery.
"Running is a great way to socialise and connect. Whether it's a casual jog or training together to prepare yourself for a race, togetherness gives us a sense of purpose."
– Melissa Duncan, NB Athlete
me time
Running for mental fitness provides a chance to forget daily stresses and relax into the present moment.
"Running is 'YOU' time. It is a mental break to focus on your steps, your breath, and your training task at hand. Running teaches us to be in the present!"
– Jenny Blundell, NB Olympian
productivity
A run can help you to be more productive throughout the day, boosting concentration and focus.
"I find when I run mornings, I am more productive throughout the day. The release of endorphins helps boost my mood and destress me from anxieties."
– Rose Davies, NB Olympian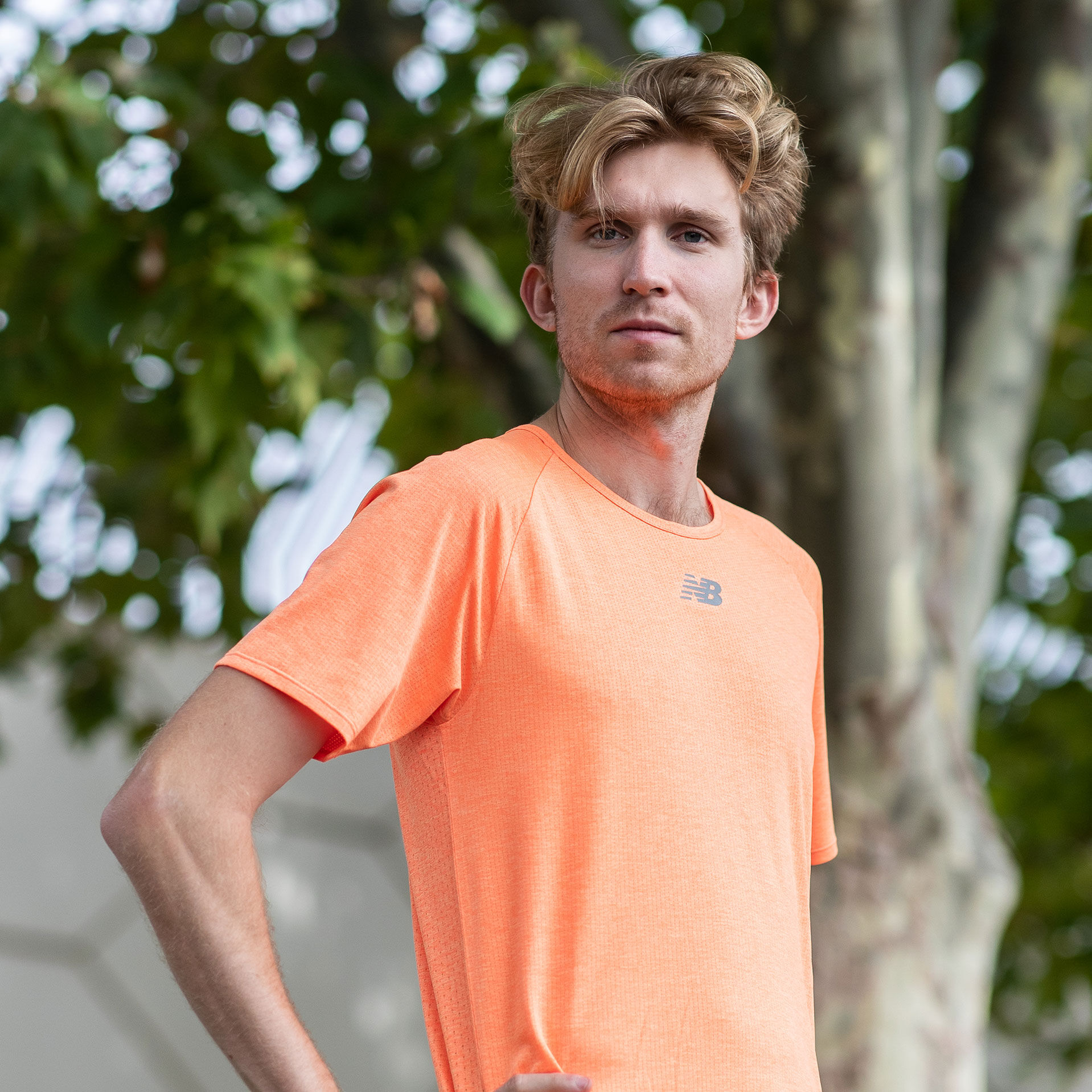 For me, running is about getting out the door and getting my training done. The feeling of accomplishment is amazing.
The Perfect Shoe
Designed to cushion every step, every trail, every kilometre, Fresh Foam X is New Balance's premium collection of ultra-cush, cloud-like running shoes. The Fresh Foam X range has been engineered to help runners go further, providing a versatile and durable shoe for everyone from seasoned pros to newcomers to sport.
Not sure which Fresh Foam shoe is right for you? Check out this handy guide to New Balance's Fresh Foam range.
Getting Started
Sometimes the first step is the hardest. New Balance athletes share their top tips to get started on your running journey.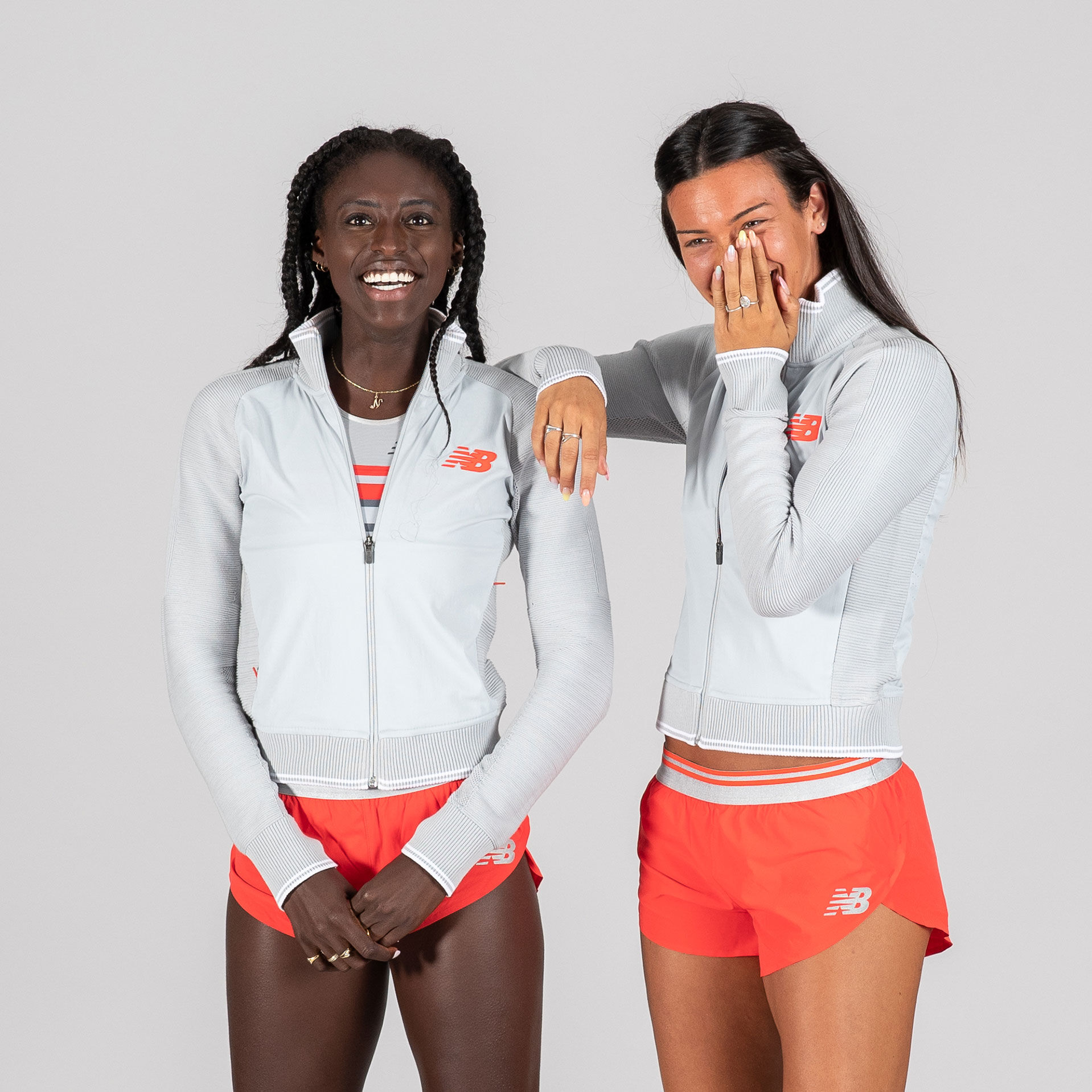 Take it one run at a time, making little goals for each session as you go.
NANA OWUSU-AFRIYIE, NB ATHLETE
take it slowly
You'll get the most out of running if you ease into it. It is important to listen to your body and start small, building up your confidence and fitness over time.
"The first run doesn't need to be a marathon. Remember to be kind to yourself and start at your own pace. Keep your runs bitesize and doable so that they don't feel overwhelming." – Emma Checker, NB Football
do what you enjoy
Running for mental fitness is about finding a style of running that works for you. You don't need to run for hours to achieve your goals.
"Do the type of running that you like. If you don't like constant running, then find something else you love instead, like shorter sprint sets or a mix of jogging and walking." – Meg Lanning, NB Cricket
set achievable goals
Whether you want to run consistently for 10 minutes or 10 kilometres, setting goals that are manageable will help keep you on track.
make it social
Finding a running buddy or joining a run club can make running so much more enjoyable.
"Find a buddy to run with so you can keep it fun. Don't take your sessions too seriously, enjoy the moment with your friend!" – Rose Davies, NB Olympian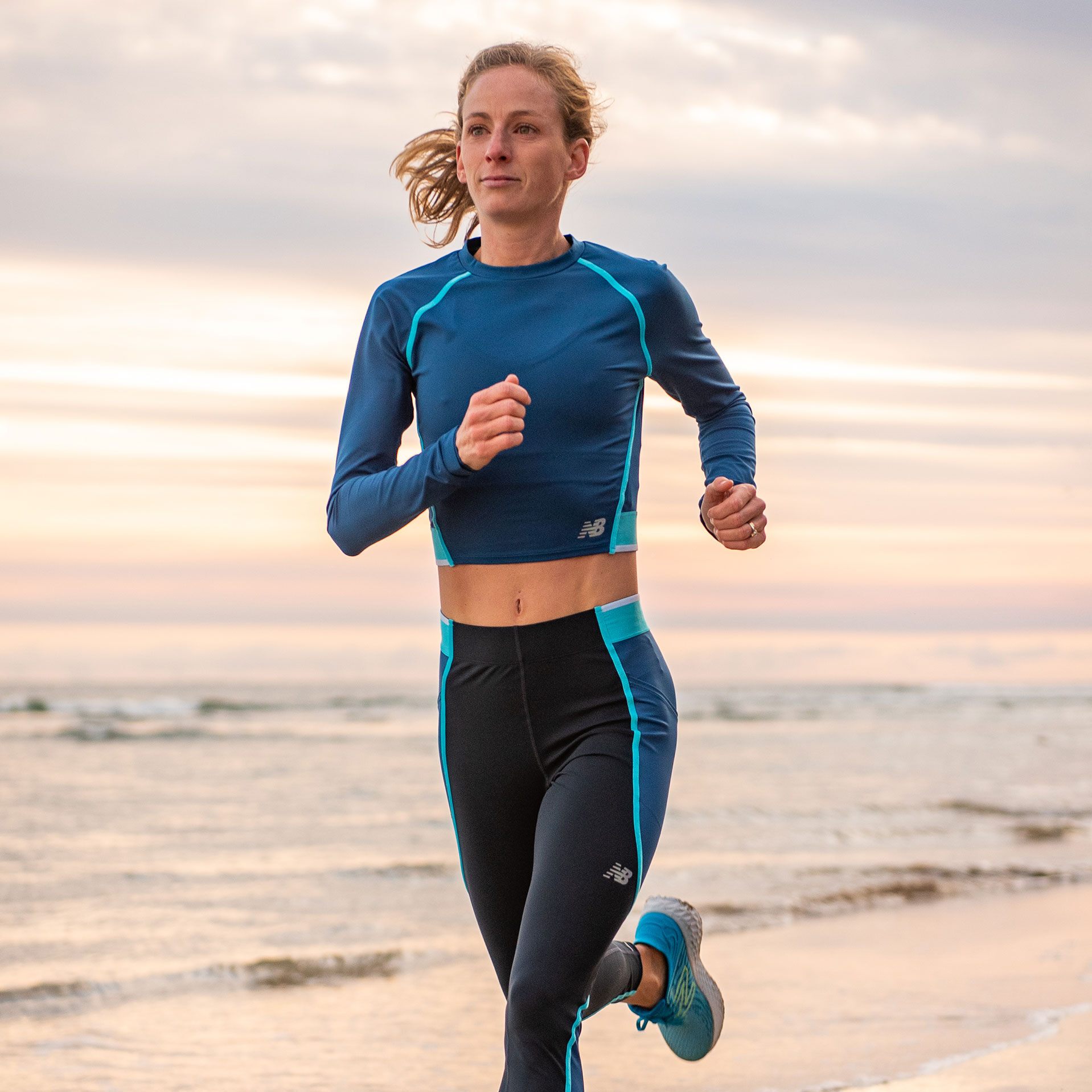 Use an app like Couch to 5km to help you get started and safely build up from walking to running.
ELLIE PASHLEY, NB OLYMPIAN
Nailing Your First 5k
Don't expect to hit 5k on your first run. Start out small and slowly build up your fitness over a couple of weeks or months.
Start at a pace and distance you're comfortable with and slowly work your way up, either through speed or distance.
STEVE SMITH, NB CRICKET
include intervals
Interval running is a great way to get started and build up fitness by incorporating a mix of running and walking. For example, walking for 60 seconds then running for 30 seconds.
"Take as long as you need! Start off slow, running and walking to build yourself up to non-stop running." – Cameron Devlin, NB Football
build up your time
Once you feel comfortable with intervals, look to build up the time you are running for until you can run for 10 to 20 minutes without stopping. You'll achieve 5k before you know it!
"A beginner runner should slowly increase their jog distance until they feel comfortable in completing a full 30-minute jog. Aim to head out for a run 2 or 3 days per week, running at a conversational pace." – Natalie Rule, NB Athlete
Staying Motivated
You only regret the runs you don't do. If you are struggling to find consistency, try planning out a weekly routine for your running, blocking out times where you can get out for a jog.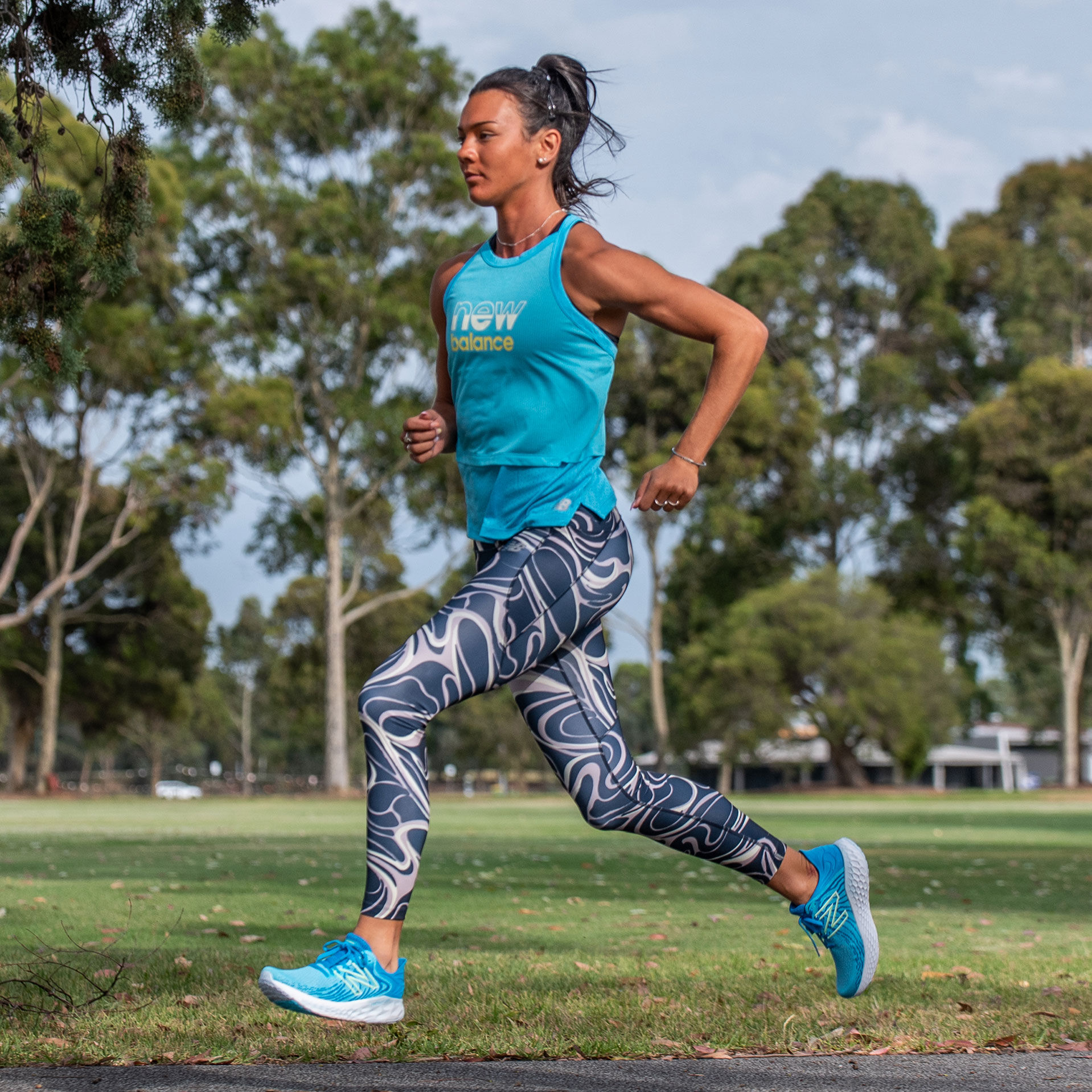 Consistency is key. If you slowly build up and remain consistent, you'll find a love for running over time.
CELESTE MUCCI, NB ATHLETE
get organised
Sometimes the hardest part of any run is simply getting dressed.
"I'm not one of those jump out of bed and exercise types, so I make it as easy as possible. The night before a workout I get my clothes and shoes ready so I know I can be up and running in 2 minutes." – Pat Cummins, NB Cricket
shift the success criteria
It's okay to tweak your goals.
"When I struggle with motivation, I make sure to take the pressure off myself. I tell myself that it is okay to run a shorter distance or for the pace to be a little slower. I'm just aiming to complete the run." – Melissa Duncan, NB Athlete
chase the high
Don't forget that you'll only get to enjoy all the positive benefits of running for mental fitness if you get out for a run.
"I stay motivated by thinking about the outcome... the feeling of knowing I have worked hard, the feeling of relieving stress, anxiety and letting my mind relax." – Dylan Wenzel-Halls, NB Football
phone a friend
When all else fails, a running buddy might be the best way to get yourself out the door.
"Running with a mate can help you get the most out of your run. If I'm not feeling motivated, then I'll hold myself accountable by organising to run with a friend." – Sophie Molineux, NB Cricket
"Starting to run is easy enough, but keeping a routine up and continuing to find motivation is where it gets harder."
REFINERY29 ARTICLE: HOW TO FALL IN LOVE WITH RUNNING
New Balance athlete Nana Owusu-Afriyie chatted to Refinery29 about how to fall in love with running. According to Nana, the essentials you'll need to get started with running are a good pair of shoes, a plan and most importantly, a can-do attitude. Not too bad, right? Check out the article for a deeper look into how to start a running routine that works for you — and how to have fun in the process!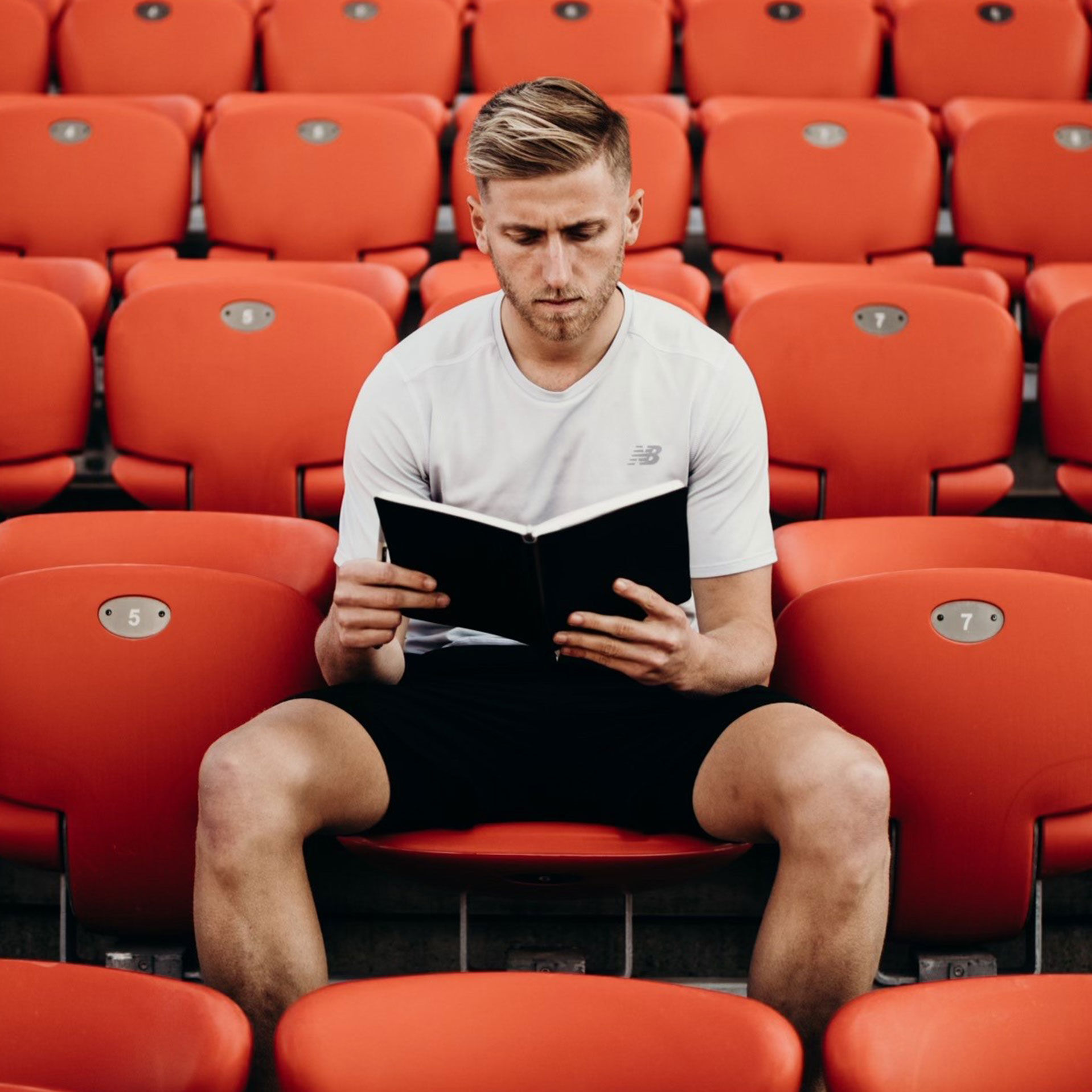 A good routine is so important. Writing it down on paper or in your phone is such a powerful way to keep yourself accountable.
Running Routes
Running is about the journey, not the destination. Our athletes share the running routes that make them happiest.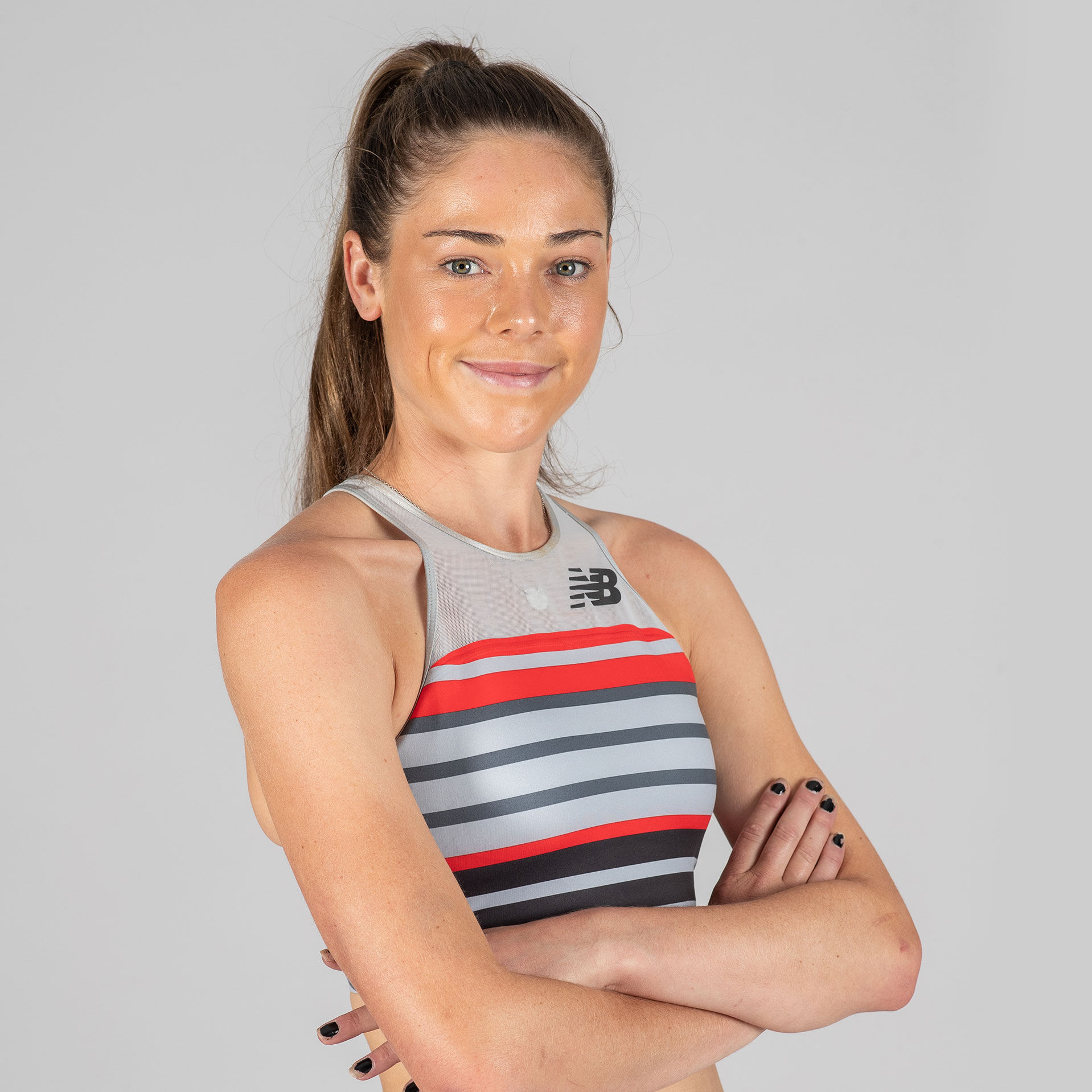 Point Nepean in Portsea... the mix of road, sand and gravel paths with panoramic ocean and bay views.
urban legends
Inner city parks are the ideal way to explore a city and stretch your legs.
"I like to run around the outside of Centennial Park in Sydney or Regents Park when I'm on tour in London. There is lots to see and different types of terrain, which keeps your mind alert and focused." – Steve Smith, NB Cricket
time out on a trail
State parks offer running trails with amazing natural scenery to help you relax.
"My long run loop though Newcastle's Glenrock State Reserve is my favourite run. It is the perfect 20km loop with scenic beach views through beautiful bushland." – Rose Davies, NB Olympian
coastal to coast
Coastal runs offer plenty of opportunities to soak in the views and the sunshine.
"I love long runs down the Surf Coast in Victoria. My personal favourite is running on the gravel roads and trails behind Aireys Inlet and Anglesea with lots of hills and nice ocean views." – Ellie Pashley, NB Olympian
take it to the track
Local running tracks can be a great place to really focus on your pace and technique without any added obstacles.
"I love running on a track and feeling it underneath me. It's is like tunnel vision for me... I just focus on the finish line in each rep." – Celeste Mucci, NB Athlete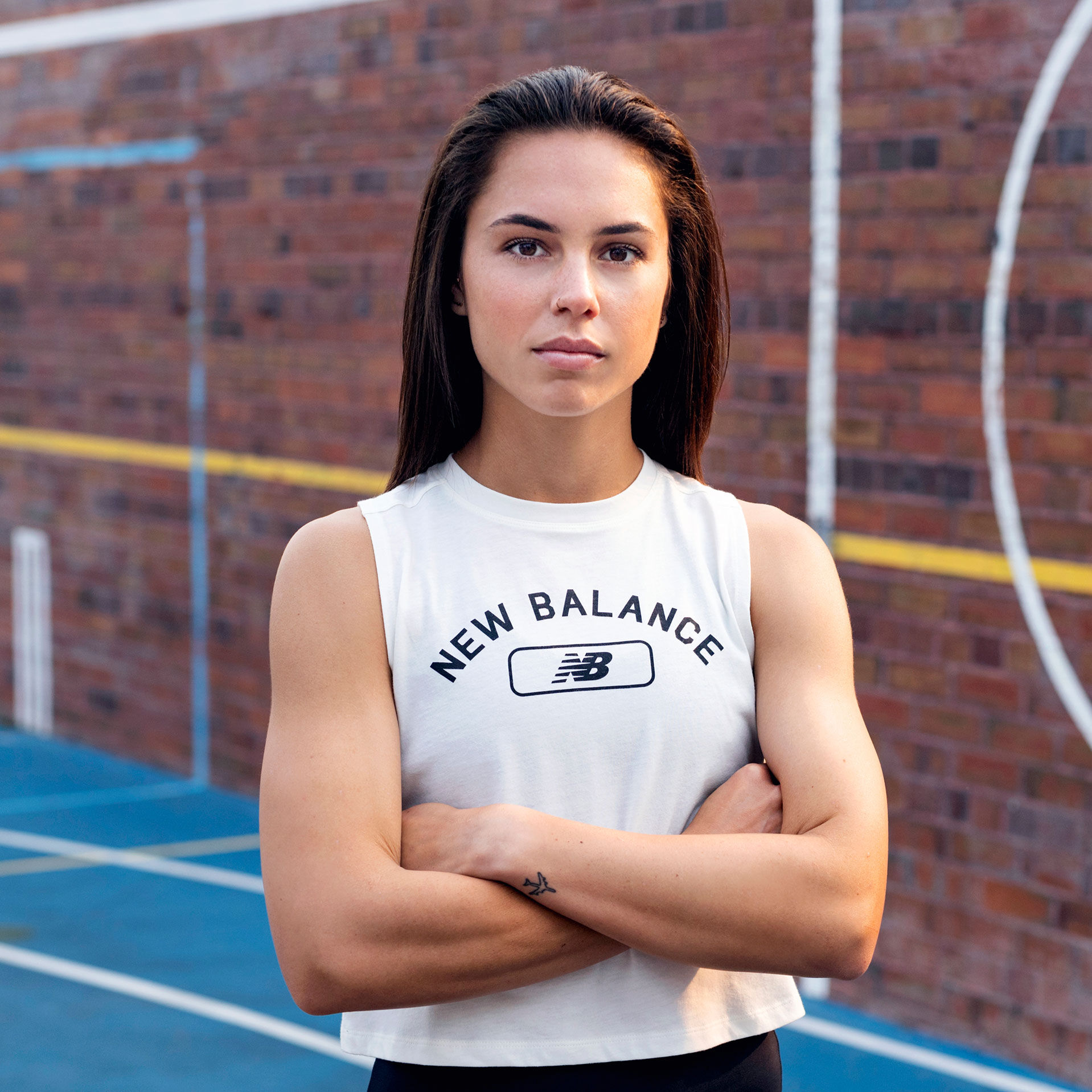 Albert Park Lake or The Tan Track in Melbourne are two of my favourites.
EMMA CHECKER, NB FOOTBALL
Recovery Tips
You've just completed a run and are feeling on top of the world. Keep the good vibes going with this post-run checklist.
Making healthy choices regarding food and being productive are ways that help me sustain the positive feelings after a run.
EMMA CHECKER, NB FOOTBALL
stretch and breath
Don't stop moving after you've finished your run! Remember to walk, stretch and breath to support recovery.
take a dip
"Post run, I typically go to the beach for a swim." – Rose Davies, NB Olympian
If an ocean swim isn't an option for you, consider a warm bath with salts or an ice-bath to relax your muscles.
remember to hydrate
Don't forget to drink plenty of water before and after your run.
enjoy a healthy meal
A well-balanced meal with a mix of protein, carbs and fats will help you recover well.