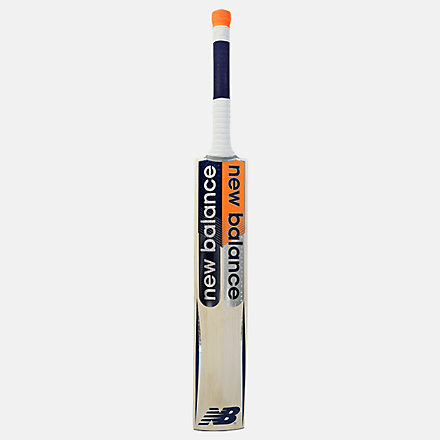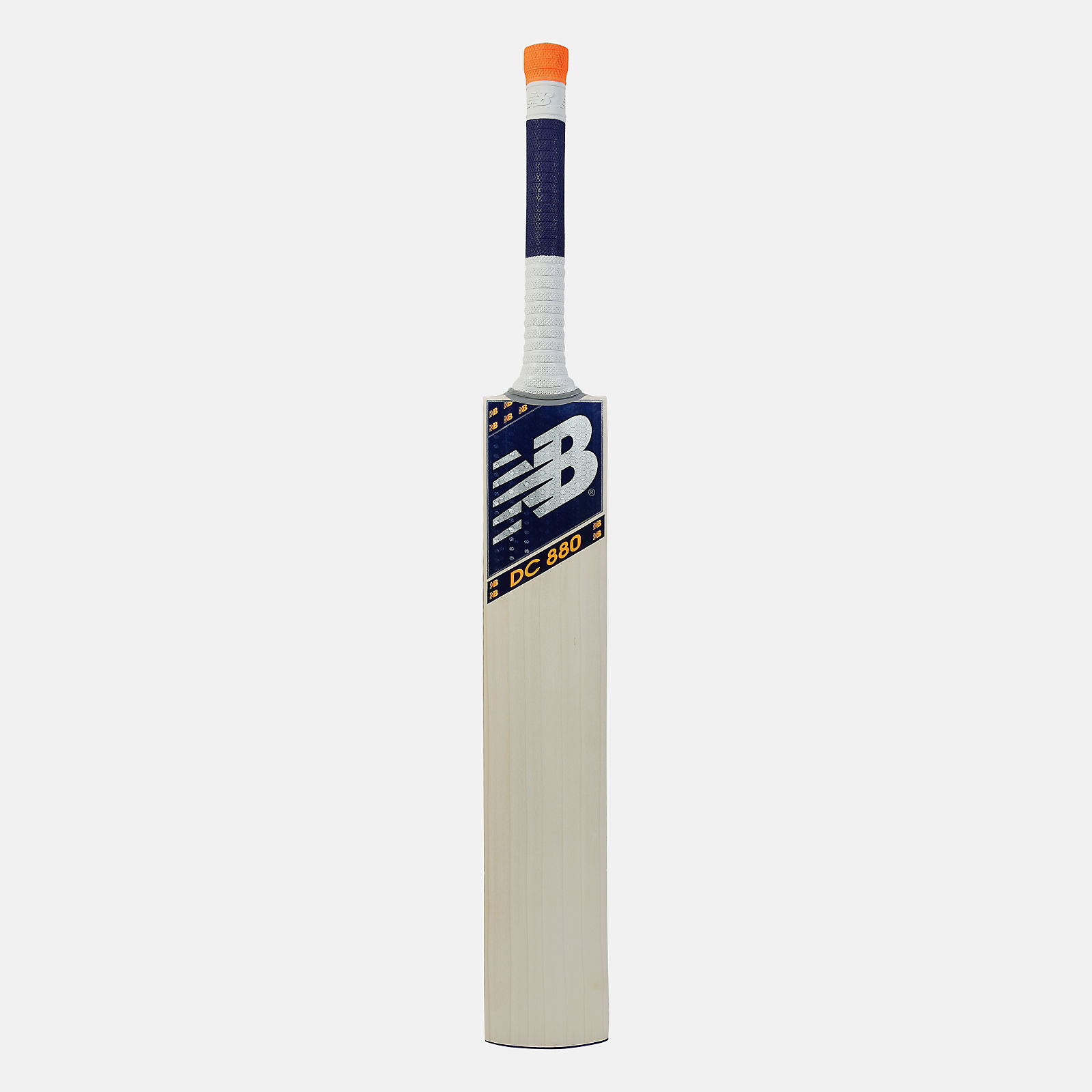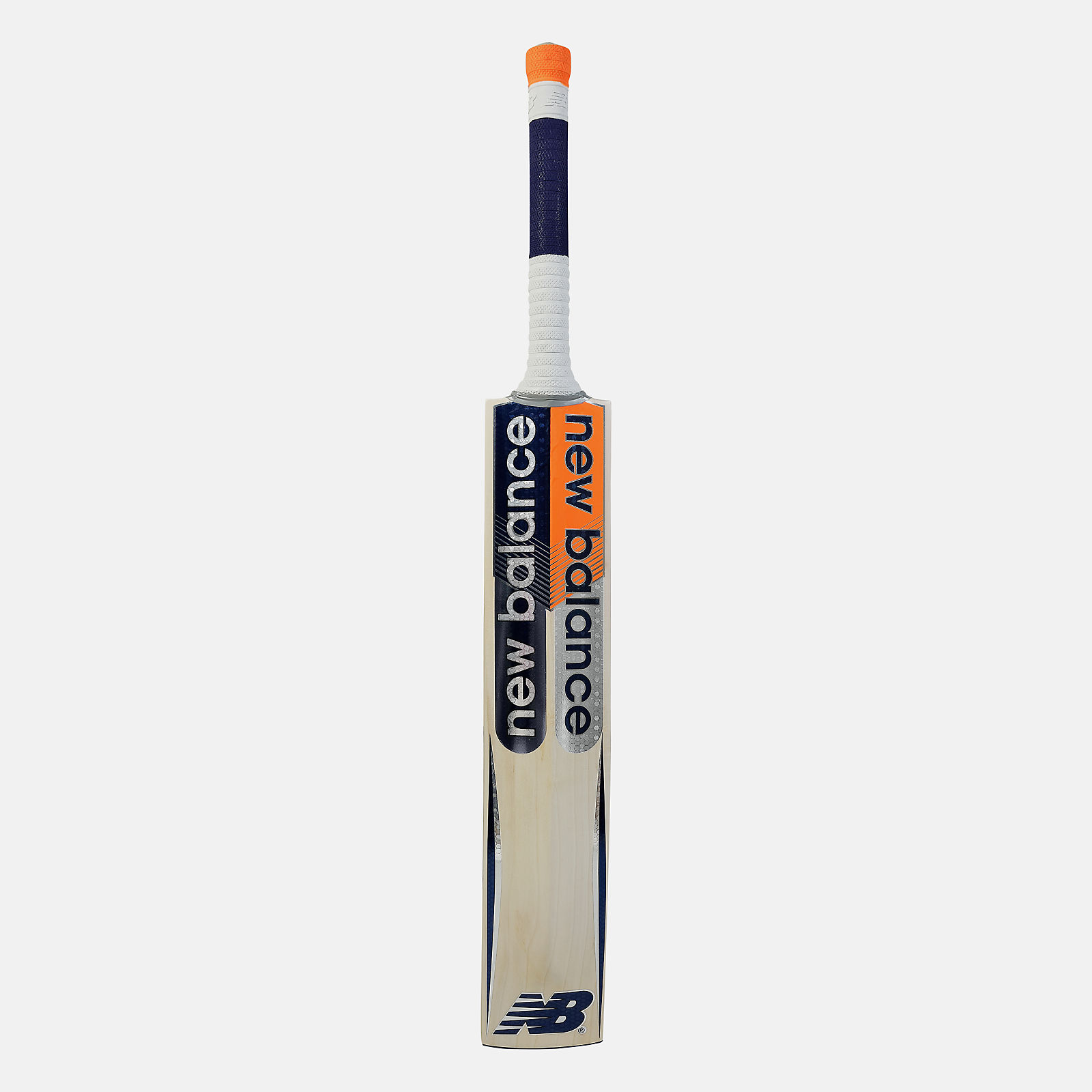 Select Colour
Please select style to add to cart.
Can only checkout with 1 pre-order or back-order item in the cart.
The younger brother of the PRO but no less powerful, the 880 is the New Balance favourite. The boundary rope is no challenge for this bat and will help you deliver those gasps from the clubhouse. Designed with a medium to high spine and big edges, this will be a consistent bat over a long season.
Product Details
<table style="border-collapse:collapse; width:290pt; border:none" width="386"> <colgroup> <col style="width:290pt" width="386" /> </colgroup> <tbody> <tr height="19" style="height:14.4pt"> <td height="19" style="border:none; height:14.4pt; width:290pt; padding-top:1px; padding-right:1px; padding-left:1px; vertical-align:bottom; white-space:nowrap" width="386"><span style="font-size:11pt"><span style="color:black"><span style="font-weight:400"><span style="font-style:normal"><span style="text-decoration:none"><span style="font-family:Calibri,sans-serif">Grade&nbsp;&nbsp;&nbsp;&nbsp;&nbsp;&nbsp;&nbsp;&nbsp;&nbsp;&nbsp;&nbsp;&nbsp;&nbsp;&nbsp;&nbsp;&nbsp;&nbsp;&nbsp;&nbsp;&nbsp;&nbsp;&nbsp;&nbsp;&nbsp;&nbsp;&nbsp;&nbsp;&nbsp;&nbsp;&nbsp; (LB &amp; SH Grade 3)</span></span></span></span></span></span></td> </tr> <tr height="19" style="height:14.4pt"> <td height="19" style="border:none; height:14.4pt; padding-top:1px; padding-right:1px; padding-left:1px; vertical-align:bottom; white-space:nowrap"><span style="font-size:11pt"><span style="color:black"><span style="font-weight:400"><span style="font-style:normal"><span style="text-decoration:none"><span style="font-family:Calibri,sans-serif">&nbsp;&nbsp;&nbsp;&nbsp;&nbsp;&nbsp;&nbsp;&nbsp;&nbsp;&nbsp;&nbsp;&nbsp;&nbsp;&nbsp;&nbsp;&nbsp;&nbsp;&nbsp;&nbsp;&nbsp;&nbsp;&nbsp;&nbsp;&nbsp;&nbsp;&nbsp;&nbsp;&nbsp;&nbsp;&nbsp;&nbsp;&nbsp;&nbsp;&nbsp;&nbsp;&nbsp;&nbsp;&nbsp;&nbsp;&nbsp;&nbsp; (SM,H,6,5,4,3 Grade J4)</span></span></span></span></span></span></td> </tr> <tr height="19" style="height:14.4pt"> <td height="19" style="border:none; height:14.4pt; padding-top:1px; padding-right:1px; padding-left:1px; vertical-align:bottom; white-space:nowrap"><span style="font-size:11pt"><span style="color:black"><span style="font-weight:400"><span style="font-style:normal"><span style="text-decoration:none"><span style="font-family:Calibri,sans-serif">Handle Spec/Shape&nbsp;&nbsp;&nbsp;&nbsp;&nbsp;&nbsp; 6 Piece Singapore cane/semi oval (33/38)</span></span></span></span></span></span></td> </tr> <tr height="19" style="height:14.4pt"> <td height="19" style="border:none; height:14.4pt; padding-top:1px; padding-right:1px; padding-left:1px; vertical-align:bottom; white-space:nowrap"><span style="font-size:11pt"><span style="color:black"><span style="font-weight:400"><span style="font-style:normal"><span style="text-decoration:none"><span style="font-family:Calibri,sans-serif"></span></span></span></span></span></span></td> </tr> <tr height="19" style="height:14.4pt"> <td height="19" style="border:none; height:14.4pt; padding-top:1px; padding-right:1px; padding-left:1px; vertical-align:bottom; white-space:nowrap"><span style="font-size:11pt"><span style="color:black"><span style="font-weight:400"><span style="font-style:normal"><span style="text-decoration:none"><span style="font-family:Calibri,sans-serif">Toe Guard&nbsp;&nbsp;&nbsp;&nbsp;&nbsp;&nbsp;&nbsp;&nbsp;&nbsp;&nbsp;&nbsp;&nbsp;&nbsp;&nbsp;&nbsp;&nbsp;&nbsp;&nbsp;&nbsp;&nbsp;&nbsp;&nbsp;&nbsp; Navy&nbsp;</span></span></span></span></span></span></td> </tr> <tr height="19" style="height:14.4pt"> <td height="19" style="border:none; height:14.4pt; padding-top:1px; padding-right:1px; padding-left:1px; vertical-align:bottom; white-space:nowrap"><span style="font-size:11pt"><span style="color:black"><span style="font-weight:400"><span style="font-style:normal"><span style="text-decoration:none"><span style="font-family:Calibri,sans-serif">Profile/Shape&nbsp;&nbsp;&nbsp;&nbsp;&nbsp;&nbsp;&nbsp;&nbsp;&nbsp;&nbsp;&nbsp;&nbsp;&nbsp;&nbsp;&nbsp;&nbsp; Low swell. Large edges and sweetspot</span></span></span></span></span></span></td> </tr> </tbody> </table>
For those who like to blast the ball over the rope from any position in the batting order
Combining expert design and high quality materials
Product Details
Product Details
<table style="border-collapse:collapse; width:290pt; border:none" width="386"> <colgroup> <col style="width:290pt" width="386" /> </colgroup> <tbody> <tr height="19" style="height:14.4pt"> <td height="19" style="border:none; height:14.4pt; width:290pt; padding-top:1px; padding-right:1px; padding-left:1px; vertical-align:bottom; white-space:nowrap" width="386"><span style="font-size:11pt"><span style="color:black"><span style="font-weight:400"><span style="font-style:normal"><span style="text-decoration:none"><span style="font-family:Calibri,sans-serif">Grade&nbsp;&nbsp;&nbsp;&nbsp;&nbsp;&nbsp;&nbsp;&nbsp;&nbsp;&nbsp;&nbsp;&nbsp;&nbsp;&nbsp;&nbsp;&nbsp;&nbsp;&nbsp;&nbsp;&nbsp;&nbsp;&nbsp;&nbsp;&nbsp;&nbsp;&nbsp;&nbsp;&nbsp;&nbsp;&nbsp; (LB &amp; SH Grade 3)</span></span></span></span></span></span></td> </tr> <tr height="19" style="height:14.4pt"> <td height="19" style="border:none; height:14.4pt; padding-top:1px; padding-right:1px; padding-left:1px; vertical-align:bottom; white-space:nowrap"><span style="font-size:11pt"><span style="color:black"><span style="font-weight:400"><span style="font-style:normal"><span style="text-decoration:none"><span style="font-family:Calibri,sans-serif">&nbsp;&nbsp;&nbsp;&nbsp;&nbsp;&nbsp;&nbsp;&nbsp;&nbsp;&nbsp;&nbsp;&nbsp;&nbsp;&nbsp;&nbsp;&nbsp;&nbsp;&nbsp;&nbsp;&nbsp;&nbsp;&nbsp;&nbsp;&nbsp;&nbsp;&nbsp;&nbsp;&nbsp;&nbsp;&nbsp;&nbsp;&nbsp;&nbsp;&nbsp;&nbsp;&nbsp;&nbsp;&nbsp;&nbsp;&nbsp;&nbsp; (SM,H,6,5,4,3 Grade J4)</span></span></span></span></span></span></td> </tr> <tr height="19" style="height:14.4pt"> <td height="19" style="border:none; height:14.4pt; padding-top:1px; padding-right:1px; padding-left:1px; vertical-align:bottom; white-space:nowrap"><span style="font-size:11pt"><span style="color:black"><span style="font-weight:400"><span style="font-style:normal"><span style="text-decoration:none"><span style="font-family:Calibri,sans-serif">Handle Spec/Shape&nbsp;&nbsp;&nbsp;&nbsp;&nbsp;&nbsp; 6 Piece Singapore cane/semi oval (33/38)</span></span></span></span></span></span></td> </tr> <tr height="19" style="height:14.4pt"> <td height="19" style="border:none; height:14.4pt; padding-top:1px; padding-right:1px; padding-left:1px; vertical-align:bottom; white-space:nowrap"><span style="font-size:11pt"><span style="color:black"><span style="font-weight:400"><span style="font-style:normal"><span style="text-decoration:none"><span style="font-family:Calibri,sans-serif"></span></span></span></span></span></span></td> </tr> <tr height="19" style="height:14.4pt"> <td height="19" style="border:none; height:14.4pt; padding-top:1px; padding-right:1px; padding-left:1px; vertical-align:bottom; white-space:nowrap"><span style="font-size:11pt"><span style="color:black"><span style="font-weight:400"><span style="font-style:normal"><span style="text-decoration:none"><span style="font-family:Calibri,sans-serif">Toe Guard&nbsp;&nbsp;&nbsp;&nbsp;&nbsp;&nbsp;&nbsp;&nbsp;&nbsp;&nbsp;&nbsp;&nbsp;&nbsp;&nbsp;&nbsp;&nbsp;&nbsp;&nbsp;&nbsp;&nbsp;&nbsp;&nbsp;&nbsp; Navy&nbsp;</span></span></span></span></span></span></td> </tr> <tr height="19" style="height:14.4pt"> <td height="19" style="border:none; height:14.4pt; padding-top:1px; padding-right:1px; padding-left:1px; vertical-align:bottom; white-space:nowrap"><span style="font-size:11pt"><span style="color:black"><span style="font-weight:400"><span style="font-style:normal"><span style="text-decoration:none"><span style="font-family:Calibri,sans-serif">Profile/Shape&nbsp;&nbsp;&nbsp;&nbsp;&nbsp;&nbsp;&nbsp;&nbsp;&nbsp;&nbsp;&nbsp;&nbsp;&nbsp;&nbsp;&nbsp;&nbsp; Low swell. Large edges and sweetspot</span></span></span></span></span></span></td> </tr> </tbody> </table>
For those who like to blast the ball over the rope from any position in the batting order
Combining expert design and high quality materials